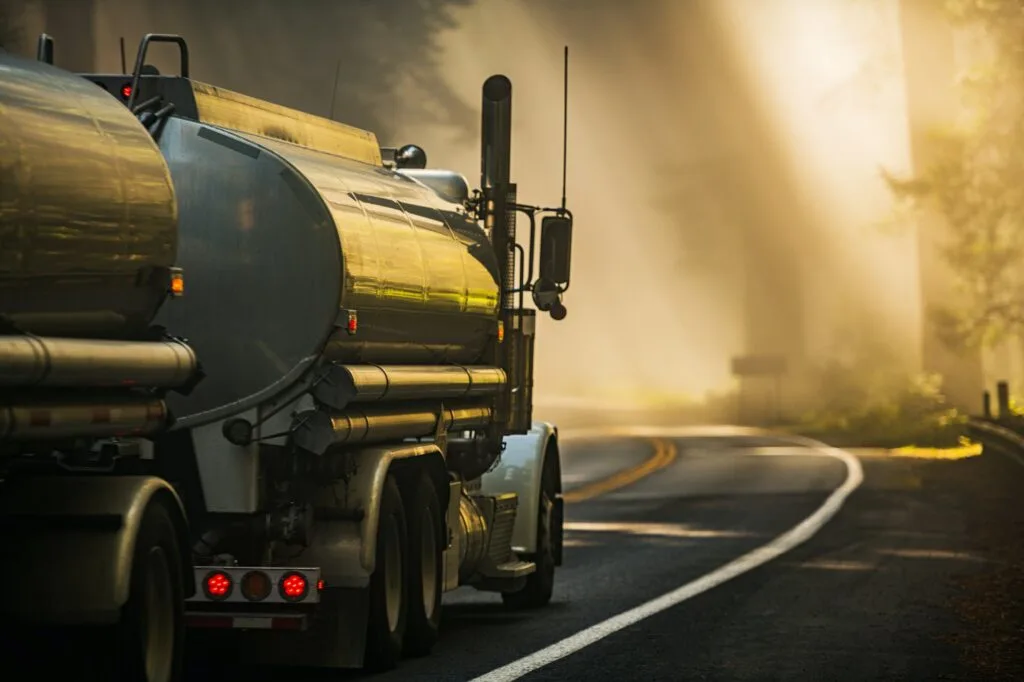 Are you looking to start a new career or switch careers? If so, then you may want to consider becoming a professional driver.
The job of a professional driver is quite exciting. Not only does it give you the chance to explore new places, but it also allows you to earn good money. As an independent contractor, you are free to choose where you want to go and when you want to travel.
However, you will have to pass a series of tests before you will be able to operate commercial vehicles. This means you will have the chance to prove your skills and knowledge. This article is going to explain how to get a Class A License.
Class A License Gross Vehicle Weight Rating Requirement:
In order to operate commercial vehicles that have a Gross Vehicle Weight Rating (GVWR) of 26,001 or more pounds, provided that the towed vehicle is heavier than 10,000 pounds, you are required to obtain a valid Class A Commercial License.
Where to start to obtain a Class A Commercial Driver's License?
To start with, you need to choose which route you will take. The first route is going to a CDL school and following their program.
The second route is getting the Commercials Learners Permit and then going through a trucking company's training program. Whichever route you will decide to go, you still need to know some general concepts about the Class A Driver's License. So, let's start.
You have to be 21 years of old in order to apply for Class A License. However, there are some exceptions. If you are 18 to 20 years old, you can get a CDL but you will be restricted to intrastate driving. Currently, FMCSA established a new program, called the Safe Driver Apprenticeship Pilot Program (SDAP).
This new program allows 18 to 20 years old commercial drivers that have a restriction to operate only intrastate, to operate in interstate commerce as well, but under very specific conditions.
To meet this requirement Federal Motor Carrier Safety Administration (FMCSA) established the SDAP program. This program will help commercial trucks drivers with intrastate restriction on their license (those that have Class A License and are 18, 19, or 20 years old) to explore commercial motor vehicle driving careers and help trucking companies hire and train new drivers through the program.
You can read more about this new program, by visiting the official FMCSA website.
New FMCSA Requirement:
So you figured out which route you will take? Great, now we can start with the commercial driver's license basic rules.
As of February 7, 2022, the Motor Carrier Safety Administration introduced new ELDT requirements for new entry drivers who apply for Class B CDL Drivers License, Class A License, or endorsements called entry-level driver training ELDT. This regulation identifies the knowledge and skills an individual must obtain before testing for Commercial Driver's License or specific CDL endorsements.
This new ELDT regulation applies to individuals seeking to operate vehicles and to get a Class B or Class A CDL License for the first time; upgrade from Class B CDL to Class A CDL; Obtain passenger (P), school bus (S), or hazardous materials (H) endorsement for the first time.
To get either Class B or Class A CDL Drivers License, individuals subject to the regulations who apply for CDLs or endorsements must have completed the required entry-level driver training from a provider listed on FMCSA's Training Provider Registry.
You can also check out the official FMCSA website for general information about Training Registries.
The second step: obtain your Commercial Driver's License:
Once you have finished the ELDT training, your provider will submit your results to Federal Motor Carrier Safety. Then, you can start learning for the Class A License.
To begin with, you need to get a CLP (Commercial Learner's Permit). To obtain Commercial Learner's Permit, you need to pass three written tests: General Knowledge, Air Brakes, and Combination Vehicles.
There are many options you can use to get ready for the written tests: mobile apps, the official book from DMV, or simply by browsing the internet.
I have studied, and I am ready to take the written tests. What is next?
Once you feel ready to take the written exam, go to your local DMV; make sure that the DMV of your choice provides CDL testing. Call them first! You can take all three tests simultaneously, but it is not a requirement.
JLKS recommends first taking the General Knowledge Test, and then once you are ready for the Air Brakes and Combination Vehicles tests, take them together the next day.
Make sure to bring your current up to date identification card (driver's license), proof of citizenship, green card, or United States Passport, and some money. It is about $10.00 to $50.00, depending on which state you are in. Only lawful permanent residents can obtain a Commercial Driver's License.
If you pass all three tests, you will get your Commercial Learner's Permit right on the spot! Then, after about two weeks (business days), you will receive an actual CLP card in the mail.
Make sure all your personal information is correct when filling out paperwork at the DMV before taking the tests. If you fail the Air Break test, they will put an Air Brake restriction on your Class A License. We do not want that, since you will not be able to operate any vehicle with an Air Brake system.
You get a couple of chances to pass the tests. Regulation on how many chances you have heavily vary from state to state, generally, you have three chances to take the tests. The tests have 25 questions each, and you must answer 80 percent of each test correctly.
For example, in Illinois, if you have failed the Commercial Class A License test three times, you must wait 30 days before being able to re-take the tests. If you fail any Class A License test six times, then you must wait 90 days, and finally, if you fail any Class A License test nine times, you must wait one year before you are eligible to re-take the tests.
Have you passed all the required tests? Great, let's move onward to get the Class A Commercial Driver's License!
Next, you need to get your medical card. To do so, go to a DOT Physical approved location. If you are going through a CDL Training School Program, most likely you will need a clean drug test result. They are going to perform a vision test, and check if you don't have high blood pressure or any other medical conditions that would obstruct your ability to operate a commercial motor vehicle.
So, while you are at the DOT Physical location for a medical card, do a drug test as well. Don't forget to ask your Class A Commercial Vehicle Training School for the approved locations. Most of the time, they have approved locations they partnered with and they can recommend which one to go to. The requirements may differ if you go through a trucking company with a training program.
Pre-Trip Inspection and Driving Test.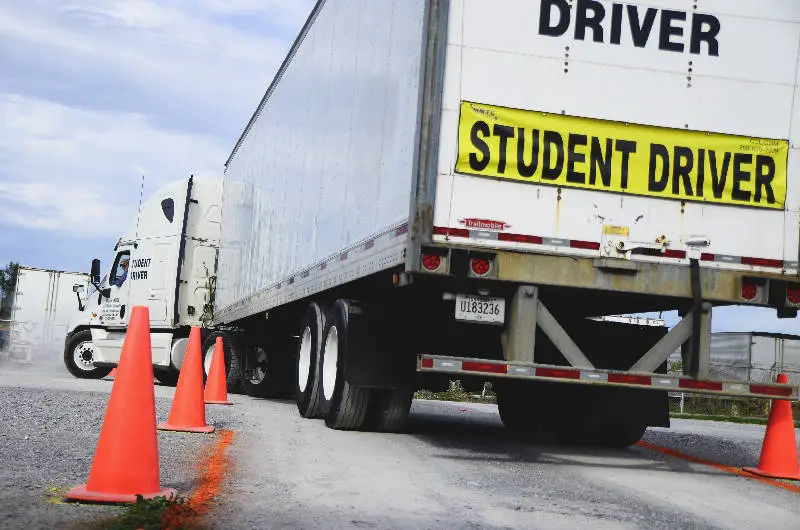 Once you have your medical card, the medical examination report, and a clean drug test result, you can start learning for the pre-trip inspection. Materials for learning the pre-trip inspection will be provided either by your Training School or your Company.
The driving test will include a Pre-Trip inspection, skills test, and road test. The driving and backing tests are conducted on a manual transmission. If you fail the manual transmission or simply want to do the tests on automatic transmission, FMCSA will restrict your Class A Drivers License to allow you to drive only automatic transmission commercial motor vehicles.
Commercial Drivers Class A License!
After you pass all the needed tests and requirements, you will obtain a valid Class A License, which authorizes you to drive a single commercial vehicle or a combination of commercial vehicles with a gross combination weight rating (GVWR) of 26,001 pounds, provided that the towed vehicle is heavier than 10,000 pounds.
The next step is to join a company and start driving. If you are in a Training Program with a trucking company, you can start your Trucking adventures right away!
Tanker Endorsement.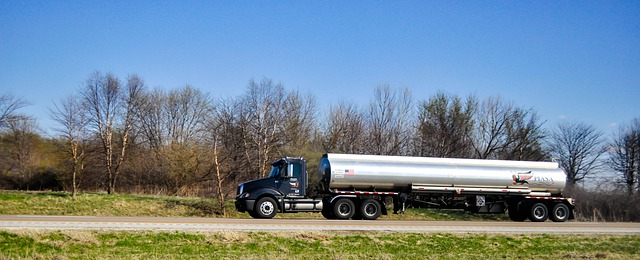 In order to operate tanker vehicles, you need to obtain Tanker Endorsement on your
Hazardous Materials Endorsement.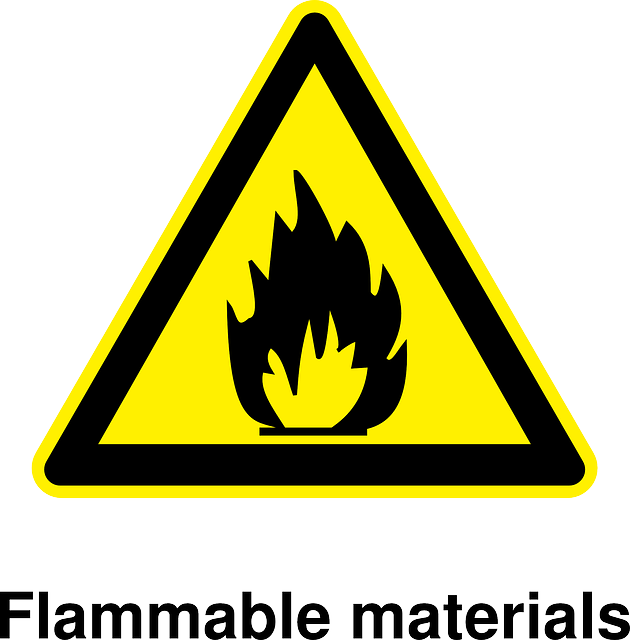 In order to transport hazardous materials, you need to obtain Hazardous Materials Endorsement.
Looking for a trucking company to drive for?
If you are looking for a company that hires, see more details on our driver's page and do not hesitate to contact us for more information.
Need help finding CDL Class A Training Schools?
As we already covered, in order to operate tractor trailer vehicles (semi trucks with attached trailer), you need to obtain CDL Class A License. We have a directory of CDL Training Schools, that will help you prepare to pass the required pre-trip inspection, skills test, and road tests. You can check out our directory here: CDL Training Schools